Grand Trawler 62 Awarded European Powerboat of 2022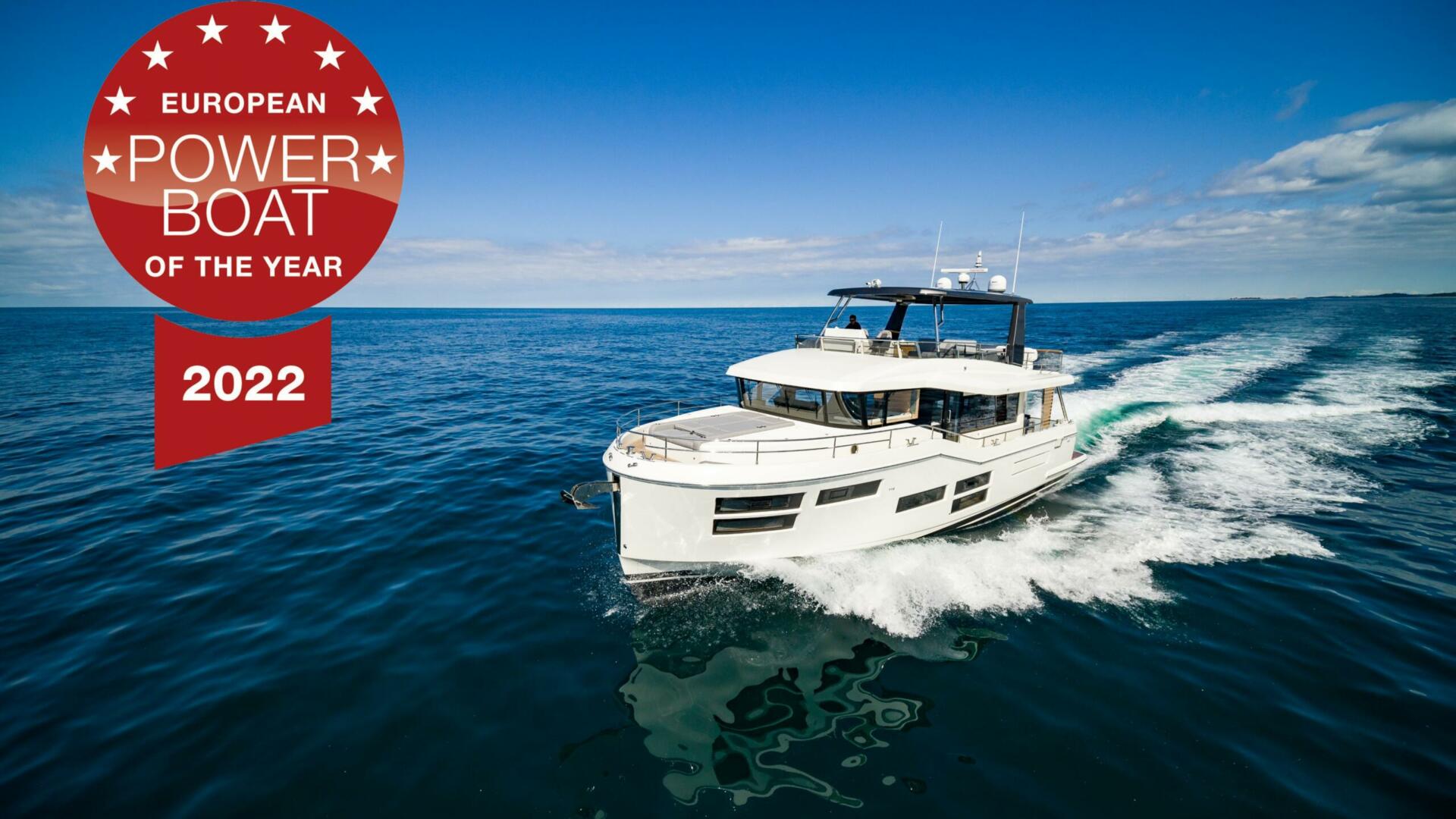 We are happy to announce that the new Beneteau's flagship Grand Trawler 62 was awarded by the European Powerboat Awards. This elite-class motorboat is now the European Powerboat for the year 2022.
To design this yacht, the Beneteau Group pushed the boundaries of a successful, spacious, and practical Swift Trawler and added a sprinkle of luxury and timeless design. Moreover, it is a seaworthy and exceptional long-distance cruiser. Massimo Gino from Nauta Design designed the interior and deck. Certainly, it should come as no surprise that this passage maker won in its category.
European Powerboat Awards
This year, the European Powerboat Ceremony took place online from Hamburg. The jury team for 2022 consisted of 8 individuals from all around Europe. These professionals and experts in their domains were evaluating boats in five categories. The Beneteau Grand Trawler 62 was awarded in the displacement category. In short, good handling characteristics, long cruising range, and exceptional comfort on board were the decisive features. Here is what the jury said:
"The Grand Trawler 62 is full of ideas for future cruising motor yachts and well-placed to become a trendsetter in its class. In addition, it convinces with excellent marks for driving characteristics, range and workmanship"
Want to know more about the awarded Grand Trawler 62?
For more information, pictures, and a video tour of the Grand Trawler 62, visit the website of the boat.
No doubt, this is a truly exceptional vessel with plenty of great qualities. If you would like to learn more about this first-rate boat, or if you have any questions, do not hesitate and contact us. For instance, you can do so via email at sales@navaboats.com or phone at +385 21 407704. In other words, our sales team will be happy to answer all your questions and help you to get your dream boat!