Swift Trawler 41 – New Addition to the Beneteau range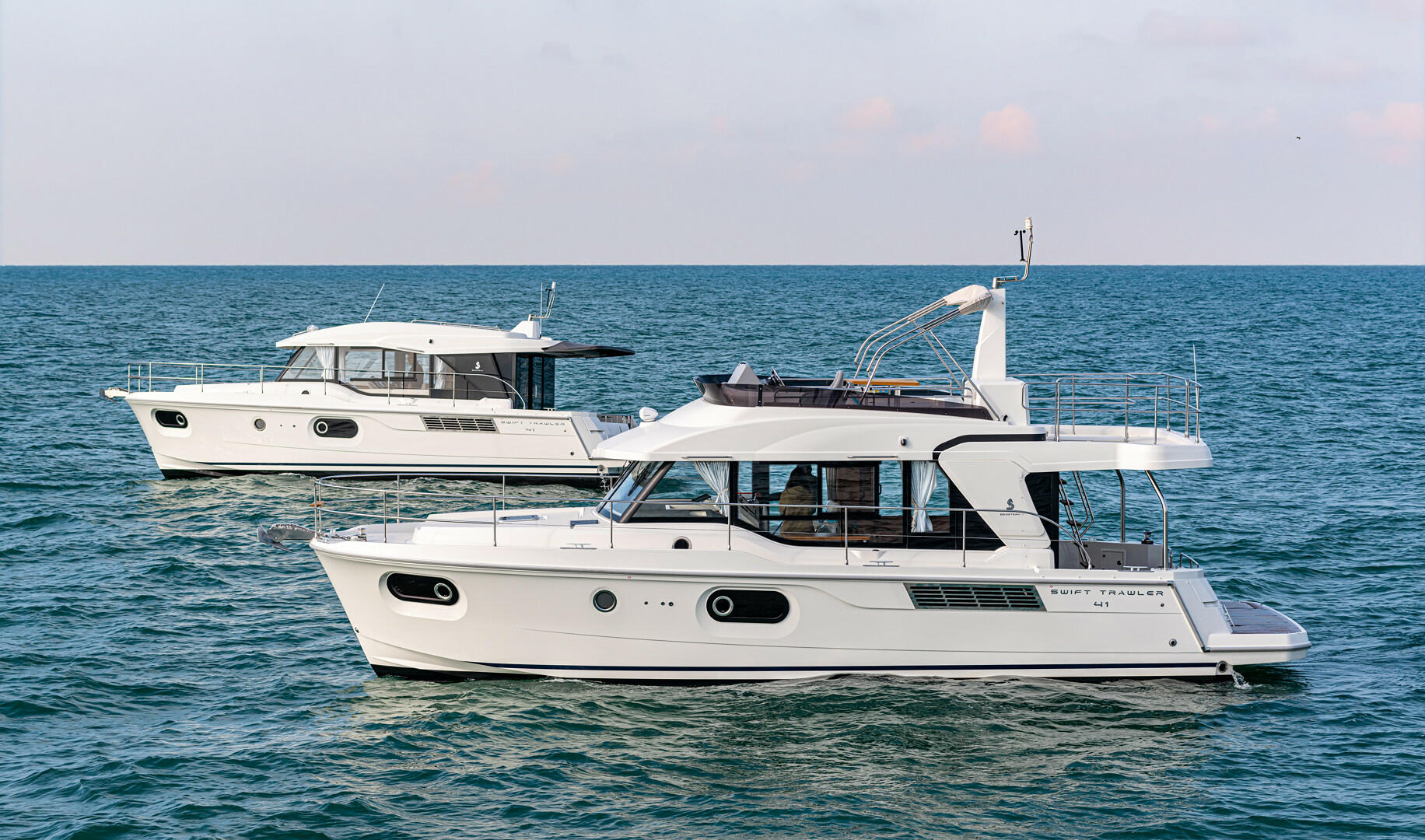 A new boat is coming to join the family of 40-foot passagemaker category, the Swift Trawler 41, available in the Sedan and Flybridge configurations.
Designed to continue the legacy of the iconic Swift Trawler 44, the new version is 13.30 meters long and has a beam of 4.20 meters. She can take you and your family anywhere in a range of 180 nautical miles (on a cruise with an average speed of 16 knots). All of that with impressive fuel consumption of 5 L per nautical mile, from 10 to 23 knots.
The new Swift Trawler 41 is the perfect choice for a long-distance cruise adventure. With a 7-people capacity, two cabins and two bathrooms, the new model gives you a new idea on what comfort and relaxing looks like. The redesigning process had the idea of offering boaters a choice of any sort of activity they want to perform with the boat in mind.
One of the most interesting aspects of the new Swift Trawler 41 is the clever layout that was implemented. The new saloon is equipped with smart solutions designed to bring people together. The new curtain surrounding the double berth easily helps create a resting and private space and separates the ambients with cleverness and simplicity. Furthermore, the new driver's seat is now easily rotated and used as extra seating for up to 8 people in the lounge area.
World Premiere is due during the Yachting Festival in Cannes from 10-15 September 2019, where all these interesting features of the Swift Trawler 41 will be on display.
For more information on the New Swift Trawler 41, feel free to contact Nautika Centar Nava's sales team, the biggest and most important Beneteau center on the Adriatic.