FLYER 8 SPACEDECK ABSOLUTE NOVELTY ON THE MARKET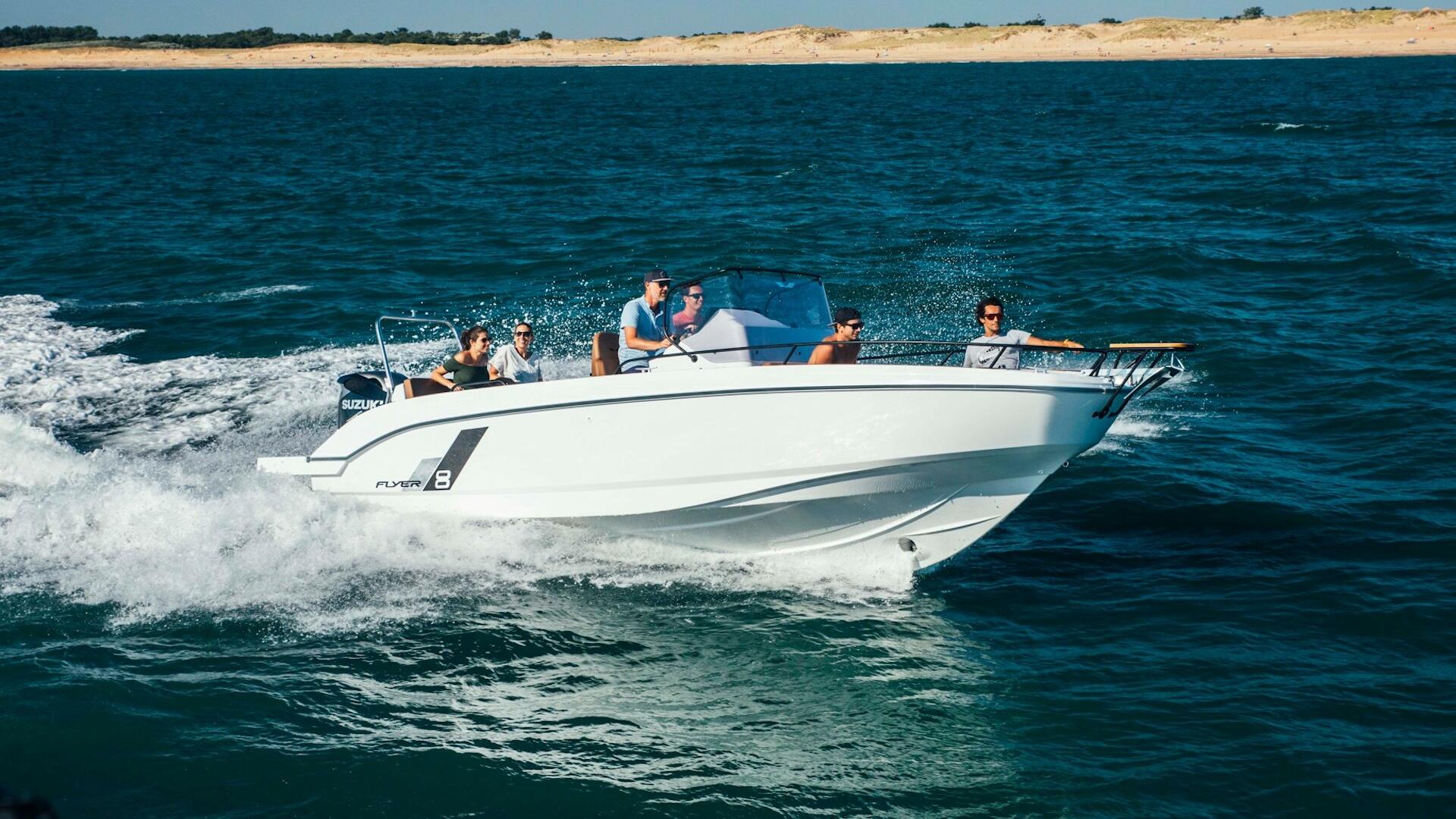 NEW IN 2018/9: FLYER 8 SPACEDECK ABSOLUTE NOVELTY ON THE MARKET
Functional, ergonomic and agile, every inch of the Flyer 8 SPACEdeck is optimized for your day-boating activities. It can carry up to 10 passengers and take you and your family for swimming, water sports or fishing trips.
DESIGN AND SPACE
Just the name itself says the motorboat is extremely spacious and practical with easy movement on board.
The open deck and central console enable easy moving on board. Clever modular aft bench seat provides optimum cockpit space, there are also lots of ergonomic storage spaces distributed throughout the boat.
Another feature is the fishing T-top, it completes the fittings and offers shelter from the sun and rain and maximizes comfort.
New features also include transportability. Flyer 8 SPACEdeck is small enough to be easily transported on a trailer.
Small storage area with toilet compartment below console is a great additional value to this day cruising boat.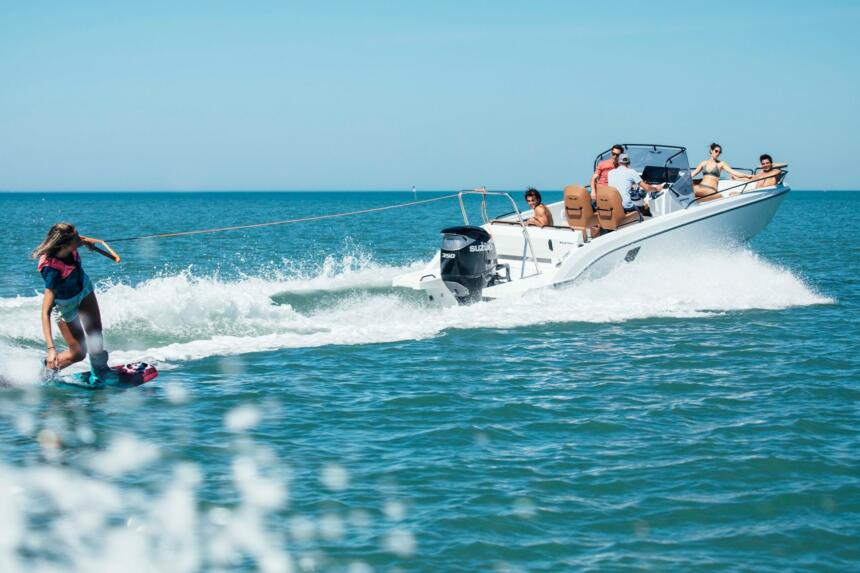 SINGLE-ENGINE BOAT
The new Flayer 8 SPACEdeck is a single-engine boat with the maximum power of up to 350 HP and it can reach peak speeds of 43 knots. These amazing performances are a result of the partnership with Suzuki.
This single outboard engine is ergonomic, saves money and offers plenty of excitement to thrill seekers.
The hull is designed in accordance with Air Step2® technology and in combination of increased airflow along with some changes in shape and arrangements offer quick lift-off, comfort and great stability.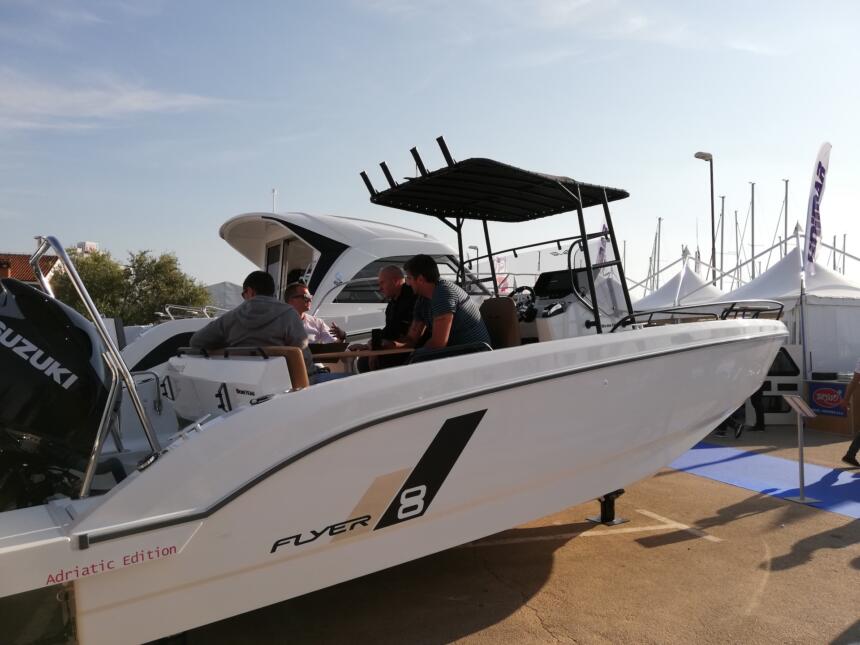 WHO SHOULD CHOOSE FLYER 8 SPACEDECK?
If you enjoy being out in the fresh air and exploring new places, then this motorboat is for you. You can travel larger distances quickly and easily with maximum comfort. Send us an inquiry for more information or request a quote.