Features of ANTARES 8 OB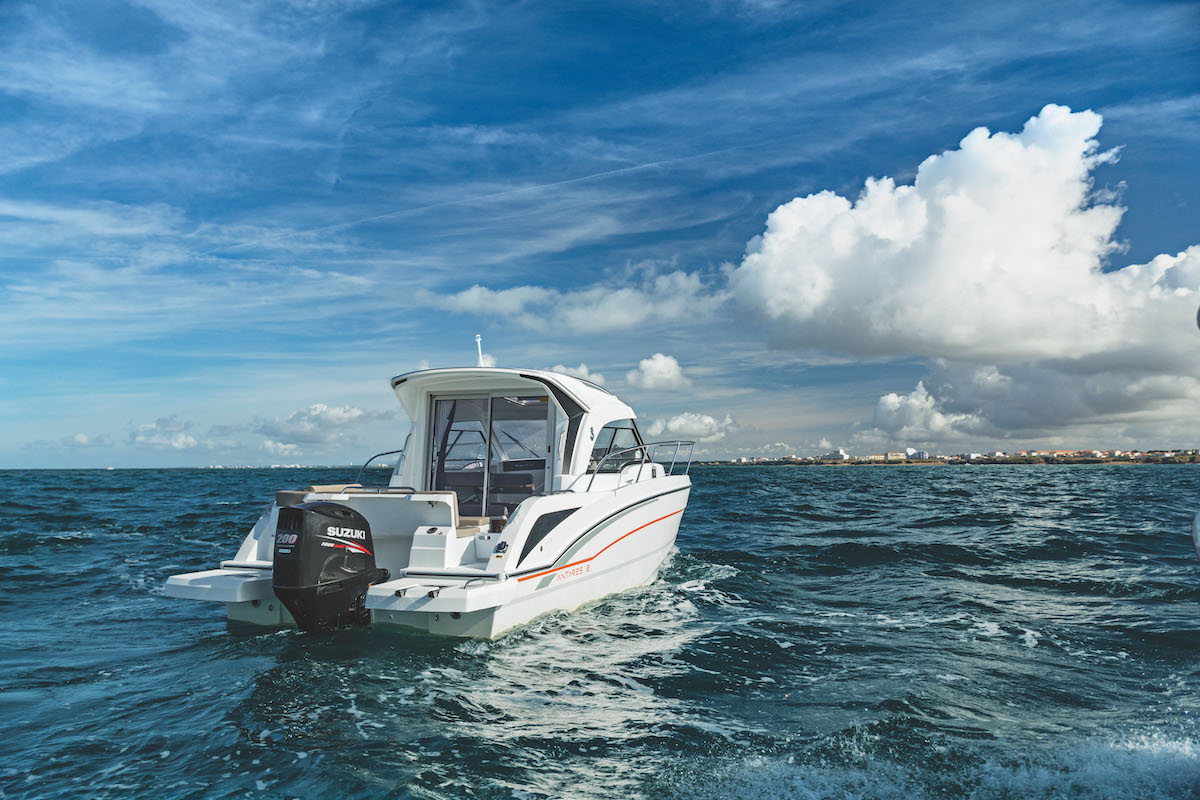 Antares 8 OB Features
The Antares 8 OB is a true flagship as well as a statement of Beneteau expertise when it comes to safety and space management.
Designed fully by the Beneteau design team, the Antares 8 OB offers a new hull design which improves on-water performance as well as its simple handling. The hull is of a tulip shape which helps deflects waves efficiently but with stability.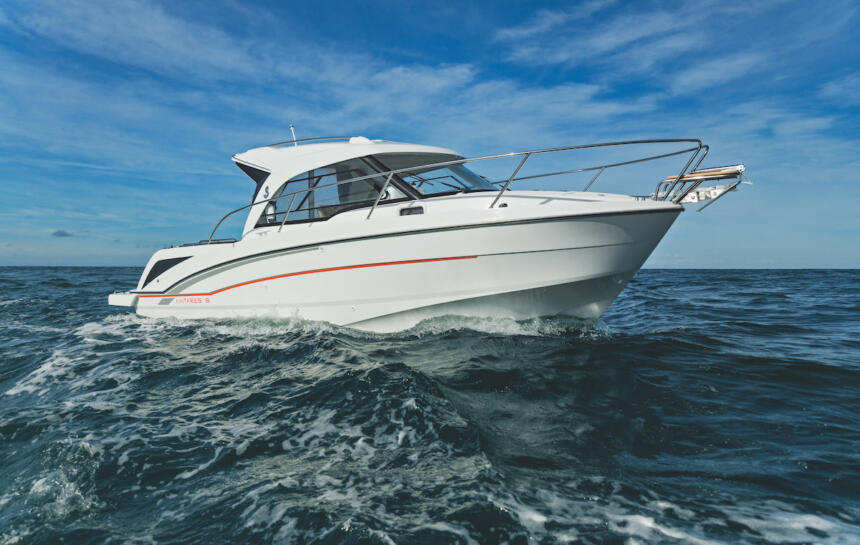 Maximum engine power for Antares 8 is increased to 250 HP for even better performances.
Entrance sliding door could be double or triple for easy entrance and perfect communication between cockpit and salon.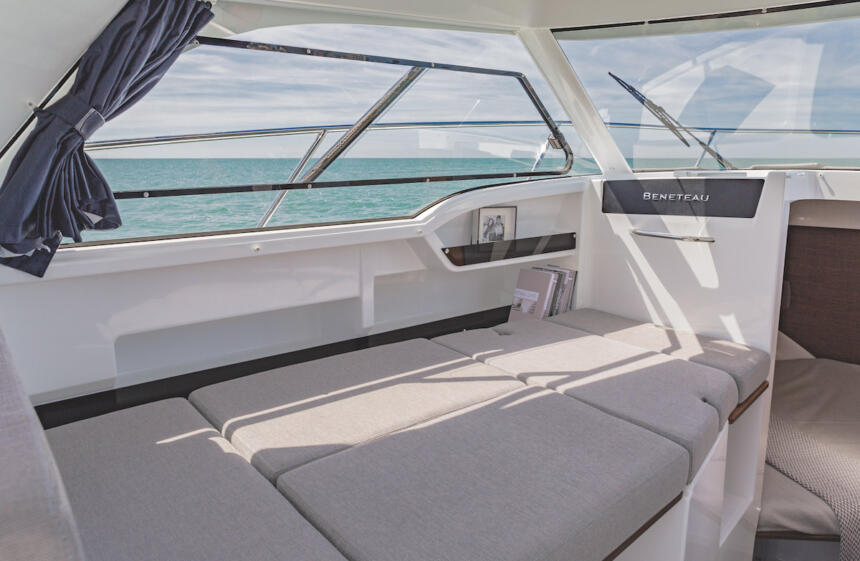 The bench situated to the left of the helm area gives a seating area which may face the saloon or the sea, depending on your preferences. What is more, the table can be lowered to create an additional space for accommodating two more people.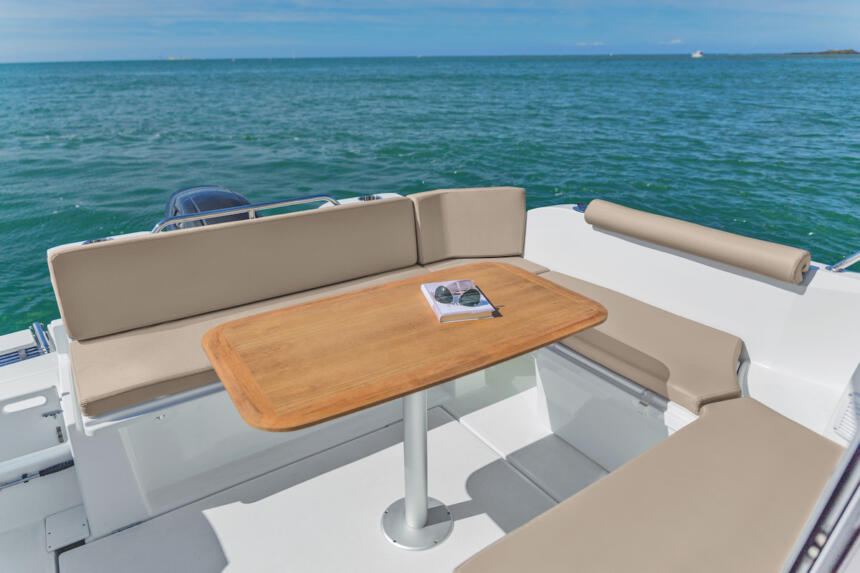 The kitchen area of the Antares 8 OB is extremely thought-through with smart design. The equipment of the area comprises of the sink, fridge, and stove (optional), as well as plenty of storages.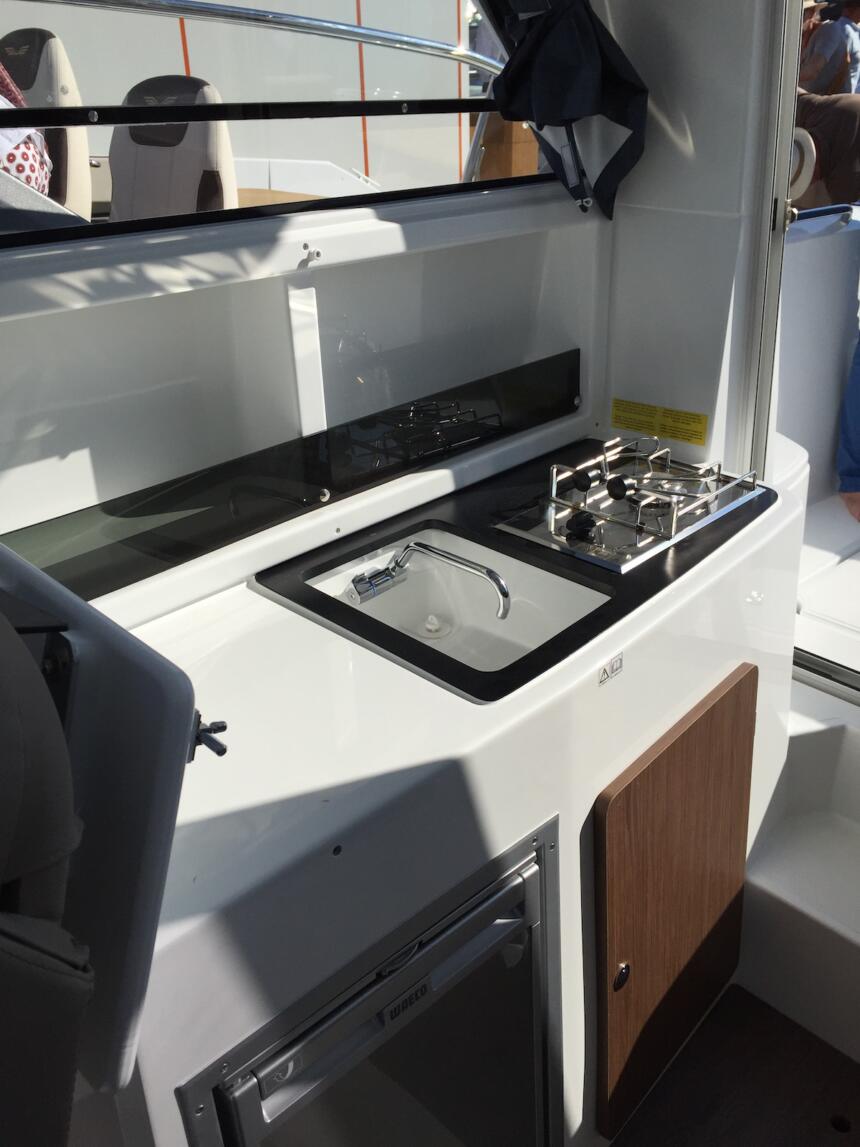 Thanks to the glass covering of the wheelhouse you can enjoy panoramic sea views of Croatia at all times. If you decide to also get a sliding roof, the impression of space will be enhanced thanks to the overflow of natural light.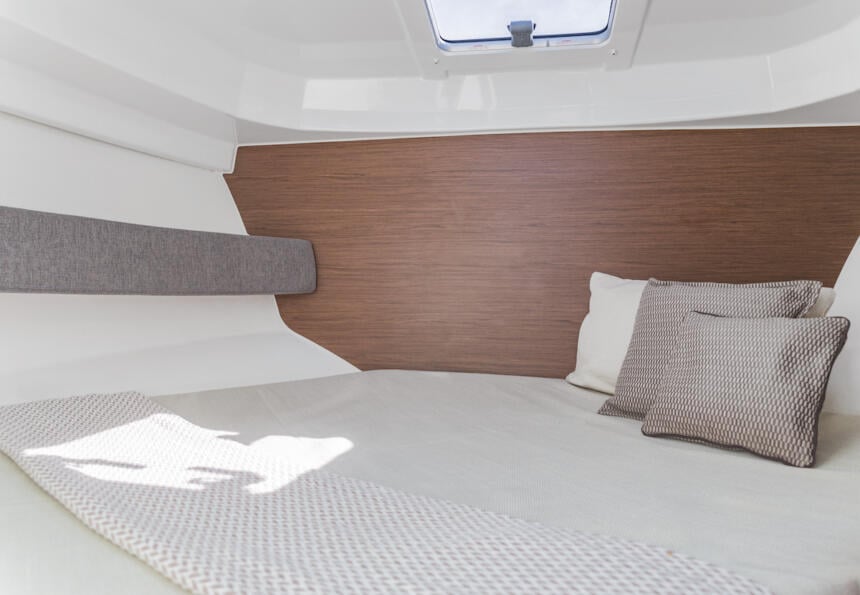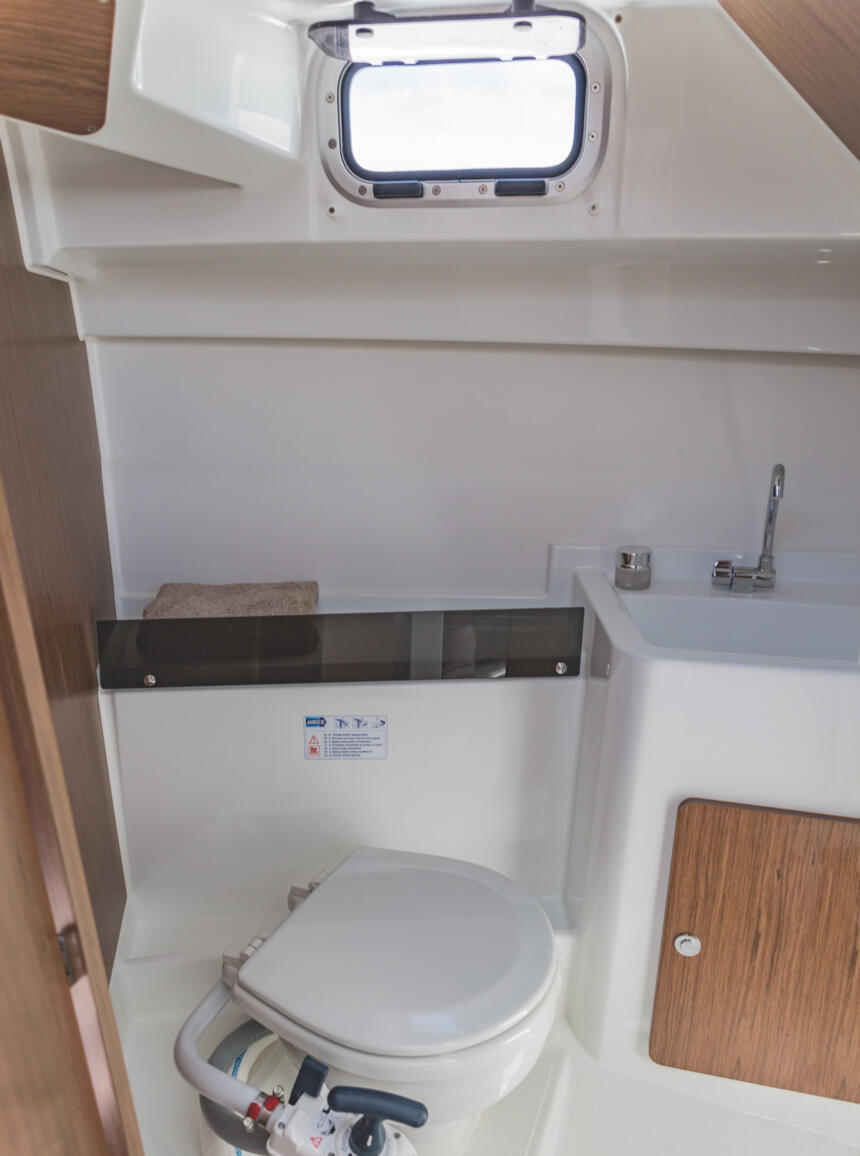 The Antares 8 OB offers a full double forward en-suite cabin with well-designed beds and enough of storage space. This will allow even extended adventures and the cabin is well ventilated through its deck porthole. What is an unusual feature of the boat of this size, is the separate bathroom with toilet, for maximum comfort.
Send Us An Inquiry
Contact us to get the latest information, test drives and boat show attendance or request your quote for this small but powerful boat.