Beneteau ship control system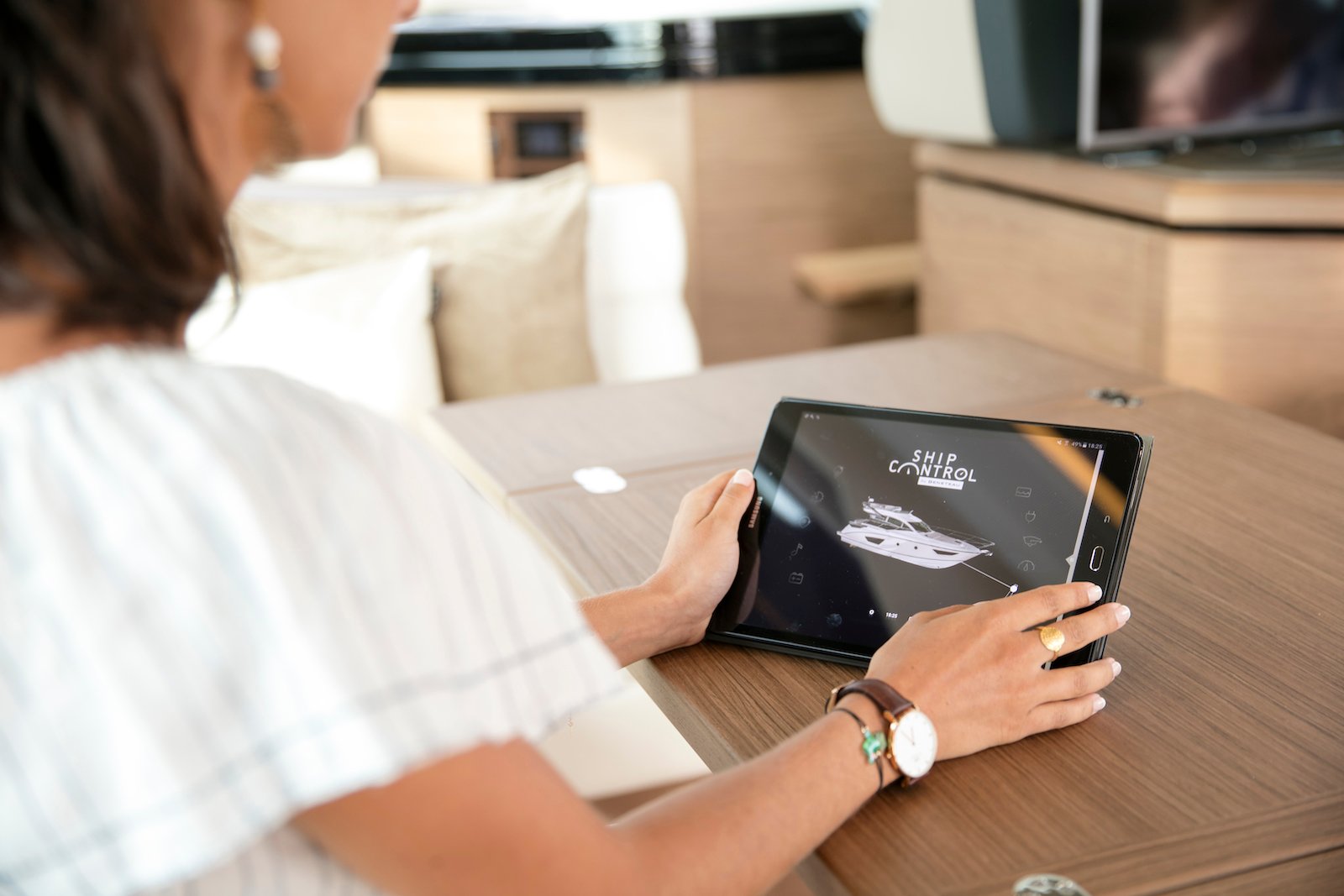 We are sure you do not need more reasons to convince you that the Beneteau boats are worth your investment. Nevertheless, there is one more thing to confirm that the Beneteau boats are one of a kind.
Beneteau has presented a ship control system, unique and excellent addition to the long inventary list of high quality vessels. Read on to learn more what's so special about this novelty.

SIMPLICITY AND PRACTICALITY- the ship control can be used on any tablet larger than 7 inches and is connected to the boat's wifi or on the navigation screen interface. With just one quick tap the ship control system easily gets access to all the electronics on the boat. Additionally, the ship control system might be connected to several tablets giving all the crew members access and control over the boat.
CONTROL AND COMFORT- with the ship control system on board you are in control of things like the lights, navigational data, engine, air-conditioning, Hi-Fi, fluids, electrical sources and bilge pumps. Beneteau is planning to have distinctive ship control system on each boat with different features adapted to each boat model.
SAFETY AND IMPROVEMENT- the inspiration for creating the ship control system on Beneteau boats comes from the car industry's onboard computers and the technology is already used on many racing boats.It is constantly checked and improved in order to provide maximum safety.
The Beneteau ship control system is already in use on board the Gran Turismo 50, and the brand is planning to put it on other Beneteau sailing yachts and motorboats. Each model will have in a unique version of the ship control system in order to ensure maximum practicality.