Nava is displaying 4 Beneteau Boats at Biograd 2023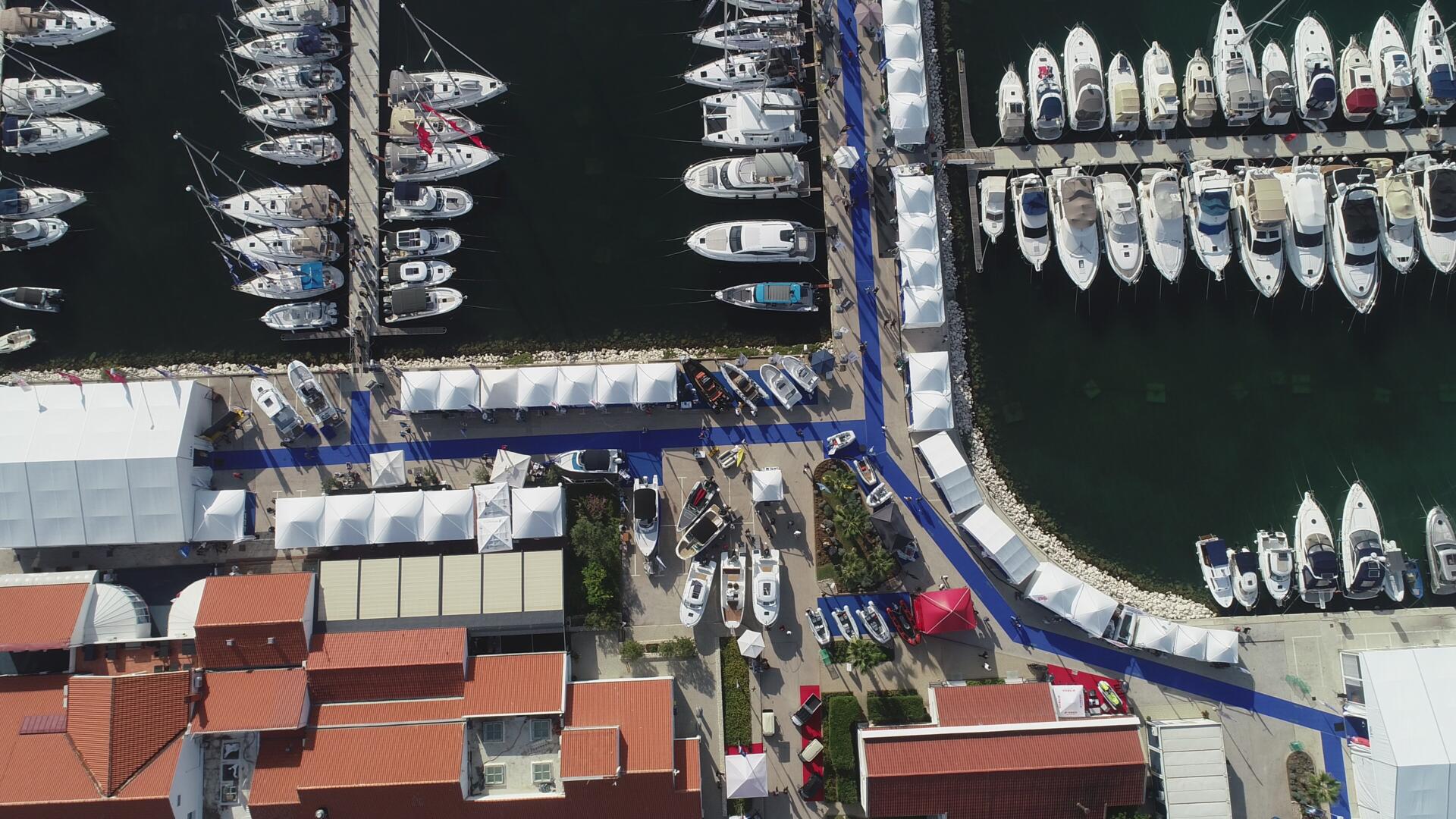 Nava & Beneteau in Biograd
Nautika Centar Nava is buzzing with excitement as we prepare for the 25th Biograd Boat Show, Croatia's largest boat exhibition and Central Europe's in-water showcase. The event is scheduled from 25th to 29th October 2023 at Marina Kornati.
Our sales team is ready to present our esteemed partner from France and showcase their latest and most popular vessels. With a rich heritage of craftsmanship and innovation, Beneteau consistently delivers exceptional boats that captivate boaters worldwide.
Beneteau Fleet at Biograd Boat Show
Nautika Centar Nava, in collaboration with Beneteau, will showce an impressive lineup of 4 boats at the Biograd Boat Show. Find us at the northern entrance to the show and admire Beneteau's commitment to innovation, design, and craftsmanship. Here's a glimpse of what to expect:
Antares 11 OB FLY
Step onto the Antares 11, a magnificent cruiser offering lavish and elegant interiors for a sea or port retreat. With state-of-the-art Garmin technology, a bow thruster, and twin MERCURY F300 V8 DTS AMS outboards, your cruises will be effortless. Don't miss the unique chance to view this Croatian Premiere in-water at the Biograd Boat Show.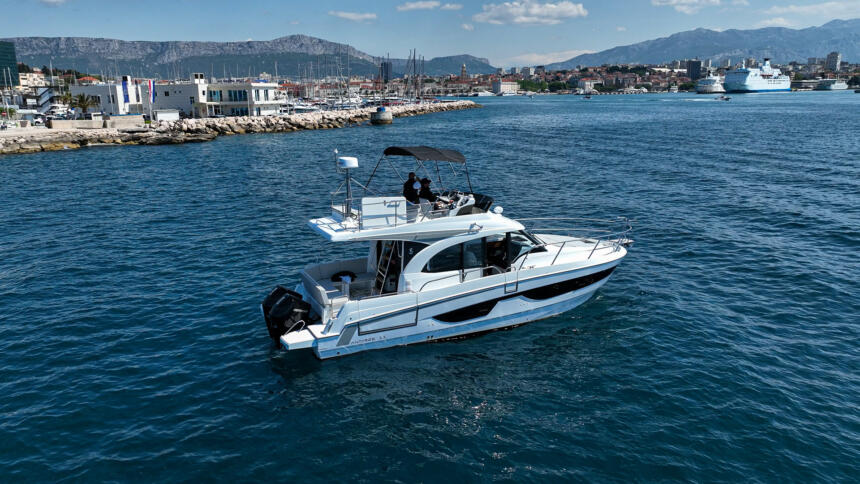 Gran Turismo 41
The Gran Turismo 41 stands out with its impressive VOLVO D4-300 DP engines, each delivering 220 KW (300 hp) of power. Effortless and powerful boating experience is guaranteed. Moreover, enjoy uninterrupted views and find shelter from the sun under the hardtop. As you step aboard, you'll immediately notice how easy it is to move around the boat safely. Whether you're entertaining guests or spending quality family time, the U-shaped seating in the saloon is an inviting space. Furthermore, the functional wet bar complements the interior galley and lets you prepare all sorts of delicious meals. Inside, a comfortable double cabin and an extra twin cabin, have a well-appointed bathroom for refreshment. Sun enthusiasts will appreciate the welcoming sun lounge at the bow, and for added enjoyment, there is the aft swimming platform for refreshing dips. Additionally, this beauty will be available for viewing in water, so don't miss this chance to experience it firsthand.
Antares 8 OB
The Antares 8 OB cruising version offers the perfect blend of comfort. However, it's also able to adapt to different purposes and cruise types. Substantial deck space and cozy interiors make it a great choice for family outings or even fishing trips. The Mercury F250 V8 outboard engine ensures excellent maneuverability. The model we are displaying in Biograd boasts all standard and nearly all optional equipment, including the comfort, electronic, and sound packages, windlass and more. Additionally, it features and extra berths in the saloon, providing an exceptional cruising experience.
Flyer 9 SUNdeck
Flyer 9 is the embodiment of adventure and speed. With its sporty design, powerful twin MERCURY F250 V6 DTS CMS engines, and excellent handling, it's built for those who enjoy a thrilling ride. Nevertheless, stability, safety and comfort are the other pillars of this model. On the 8,27 m LOA you'll find plenty of seating options and a large sunbed in the bow, a T-top, gas hob in the cockpit, fridge, full electrical and hot water system, galley sink in the interior, plus a wash basin, electrical toilet and shower in the bathroom. The Flyer 9 SUNdeck design has certainly used up every inch of the boat to bring joy and excitement to everyone on board.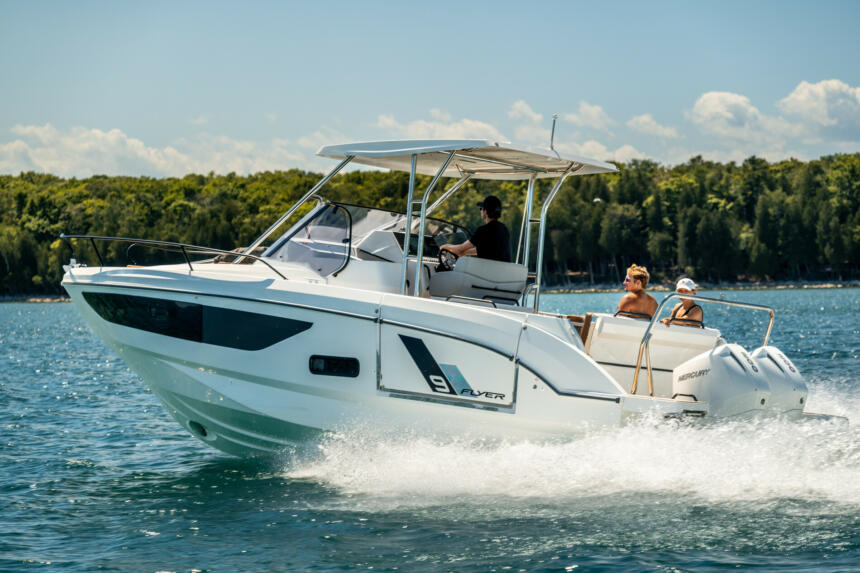 Join us at Biograd Boat Show
Nautika Centar Nava invites you to join us at the 25th Biograd Boat Show. Discover the world of Beneteau, have a look at these wonderful models in Biograd and take advantage of our special boat show offers. Our sales team there will be happy to answer any of your questions or provide all the information you need.
For further details or to schedule a meeting, please contact our sales office. Don't miss this opportunity to explore the latest offerings from Beneteau and embark on your next maritime adventure with Nautika Centar Nava. We look forward to welcoming you at the show!