17 Beneteau motorboats at BOOT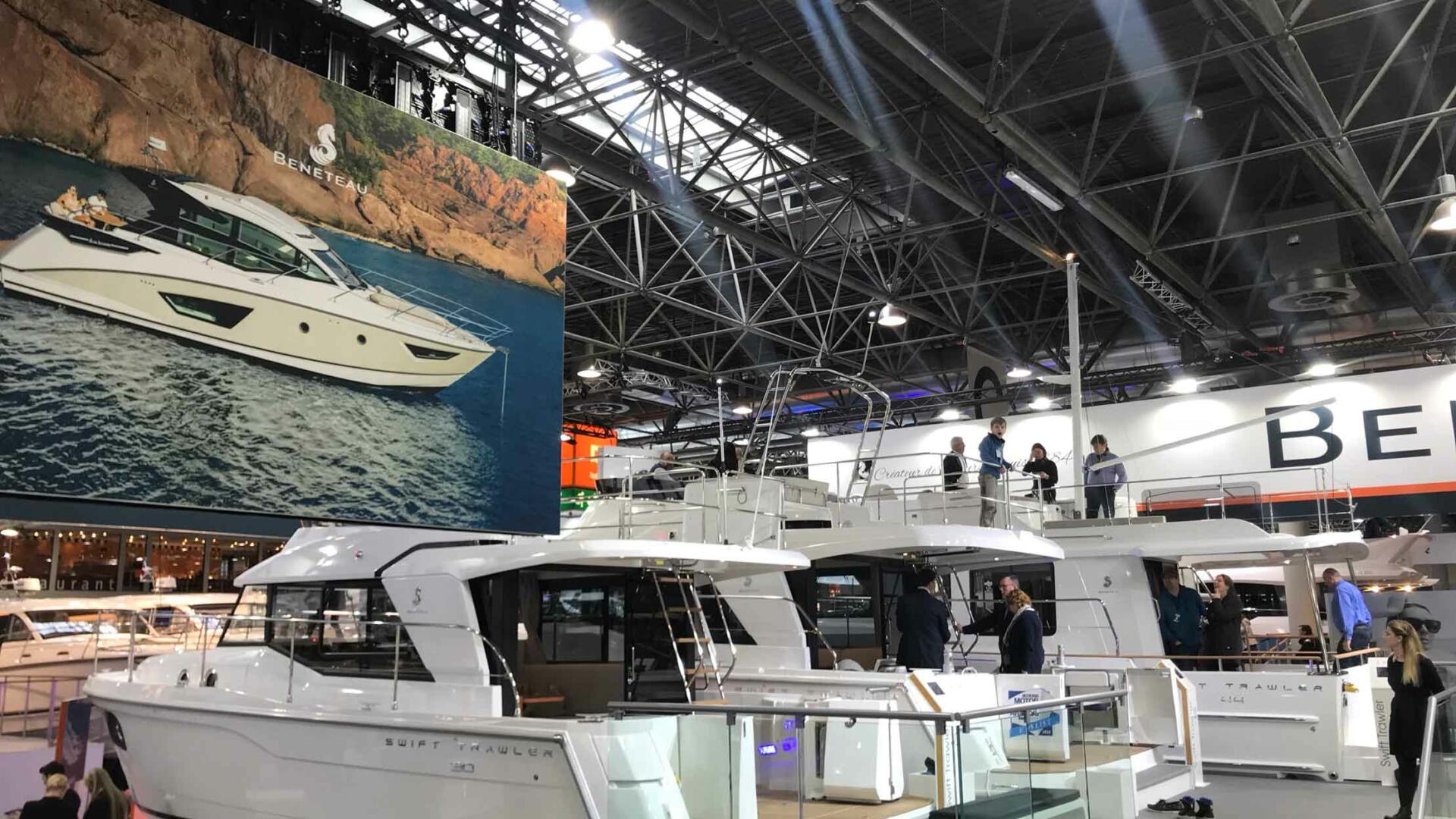 Boot, one of the largest water sports trade fairs opens its door again from 19th till 27th of January 2019 in Düsseldorf. This year is especially important because the boat show celebrates its 50th birthday. The French manufacturer Beneteau will present three new boats from 2018 plus many other popular models.
New Beneteau boats on display:
Swift Trawler 47 – the design of this yacht makes it a perfect boat for families. Because it is spacious and safe it's ideal for longer travels. Enjoy a beautiful, sunny day on the upper deck with a big lounge, facing seats and an open kitchen.
Flyer 8 Spacedeck – if you enjoy fishing adventures, sunbathing, and water sports, then the Flyer 8 Spacedeck will suit you perfectly!
Barracuda 9 – the design of this motorboat with large walkways, protective pulpits and 4-seat forward lounge guarantee comfort and safety throughout sport fishing outings.
Flyer 10 – brand new model. More information, soon or visit the Beneteau stand.
Here is the list of all the other Beneteau motorboats in hall 9 C 25 and hall 5 D 22 (along with links to each model).
Other boats:
For any additional question about Beneteau boats, contact our sales team member on the spot – Marina Poljak or arrange a meeting with her beforehand!

Request a meeting