SWIFT TRAWLER 47- New Beneteau motorboat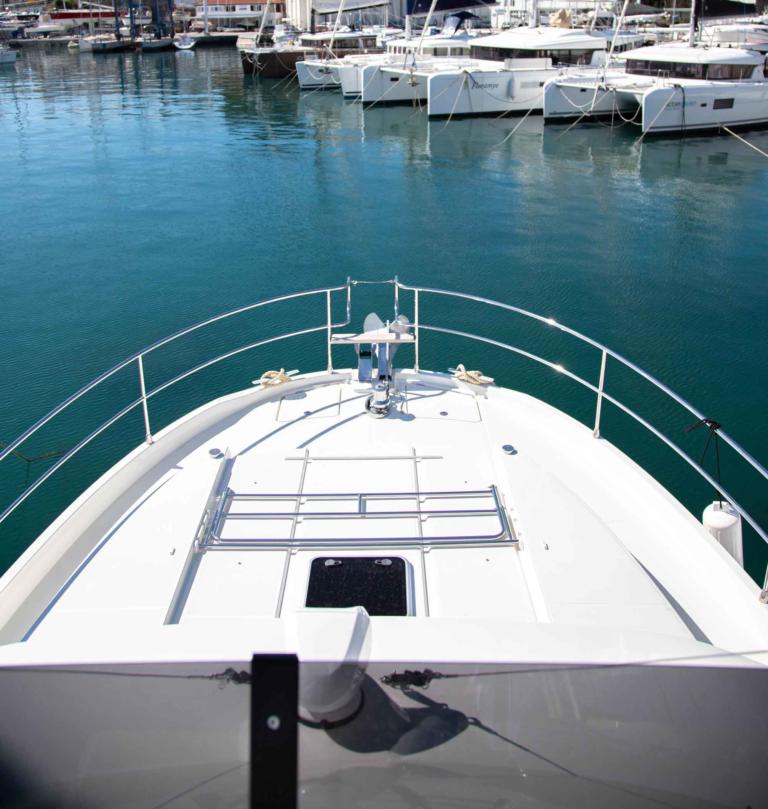 The other day our day started quite differently. Instead of going straight to the office, we decided to use this sunny morning and shoot a new motorboat in our marina. (Yep, you guessed it – it's a Swift Trawler 47.) We are proud to introduce the Swift Trawler 47 – the newest member of the Beneteau family.
This exact vessel was on display in January at the 50th international Boot Düsseldorf boat show. Along with 3 other new models and many already familiar ones, Nava's sales team had presented Beneteau motorboats very successfully at the Boot. Furthermore, our Swift Trawler 47 is one of the first sold boats of this model. You can charter the Ocean Dreamer directly with NCP & Mare.
Here's more information about this motorboat:
Due to its design and easy maneuvering, the Swift Trawler 47 is a perfect motorboat for family journeys
It is also equipped with joysticks and that increases boating simplicity and safety
There are three cabins and a sofa bed and up to 8 people can comfortably take even longer travels
The upper deck is ideal for enjoying a beautiful and sunny day – take advantage of the big lounge, facing seats (for up to 4 people) or the open kitchen
A few extra handrails offer additional security as well as wide walkways
The cockpit is extremely modular
Check out the gallery below to see for yourself 🙂