The Review of Antares 7 OB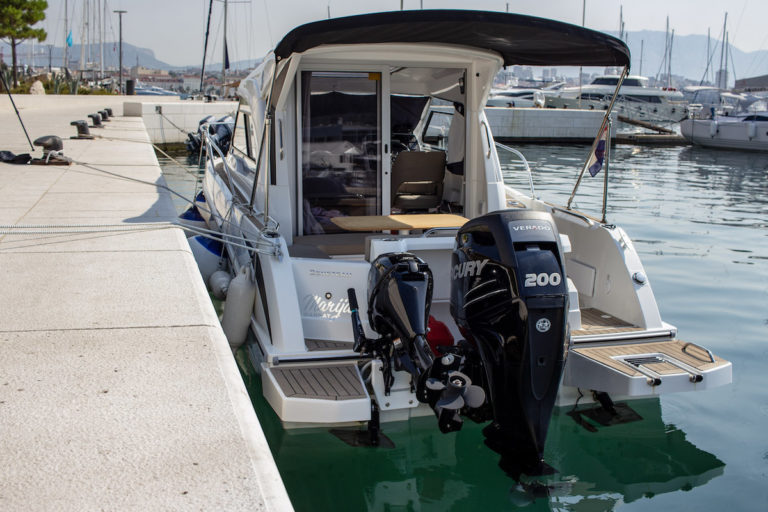 Beneteau Antares 7
To buy or not to buy? That is the question of every boater/dreamer. While you weigh your options, you should take a look at the interview with our client – Mr. Vidoš, who is a proud owner of an Antares 7.
He bought the boat more than a year ago and decided to let Nautika Centar Nava help him and guide him through the process after eliminating Jeanneau from the equation. Both Jeanneau and Beneteau offered reasonable prices and similar equipment packages but it was the Beneteau spirit that captured his heart and still has not regretted his decision.
Mr. Vidoš chose Antares 7 because of its spaciousness and the fact that it is so easy to maneuver even when alone on board. As he pointed out, he is so happy with Nautika Centar Nava that he only dropped by to say "Hi"! The cooperation with Sales and Aftersales department has been very pleasant.
Watch the entire interview below
If you would like to share your own experience or if you would like to get your own Antares or any other boat from our range don't hesitate to contact us